Global configuration
Click on File -> New project, select C++ -> WIN32 console application.
Then select console application and empty project, click finish.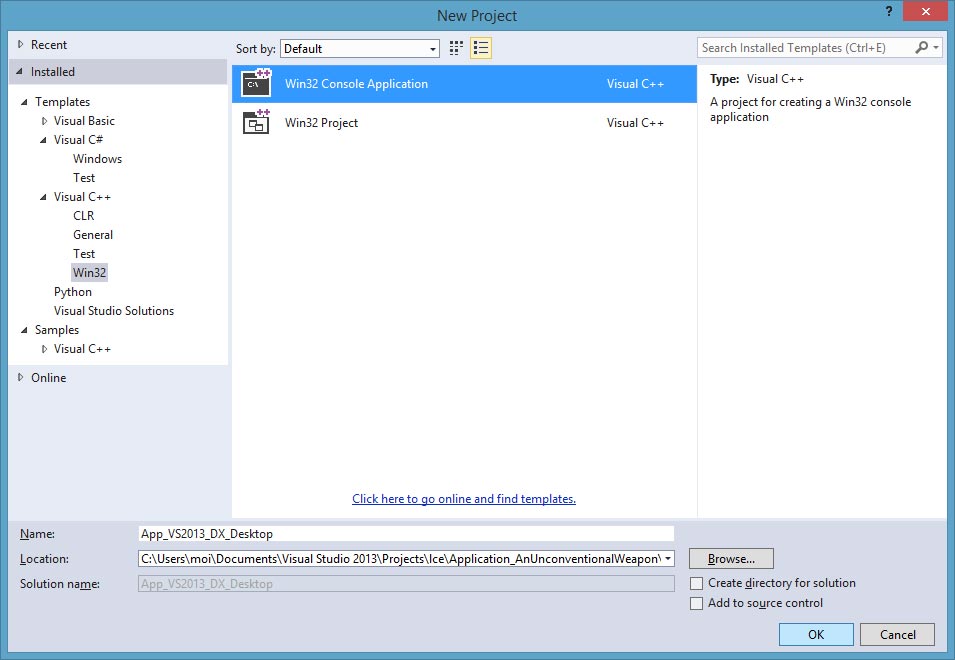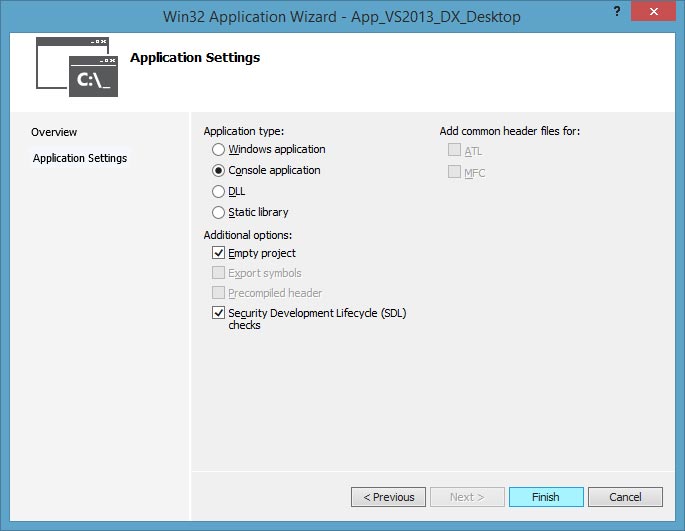 Remove from the newly created project any Xaml file or any precompiled pch.h/pch.cpp header, if they exist.
You shall have now an empty project, as empty as possible (If you target is USES_WINDOWS8_METRO, keep the temporary key file, the appxmanifest file, and the Asset folder).
Add a new existing item -> Include all files in include/, in source/, and in source/directx/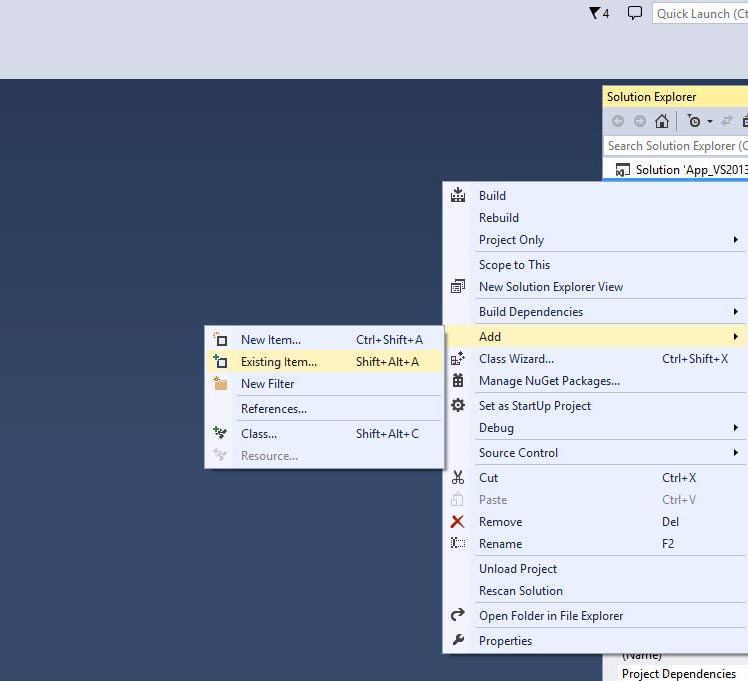 Add a new item -> C++ file -> Name: "MainClass.cpp".
Copy/paste in this new source file the source code of one of the two tutorials.
Adjust in this source code the lines:

#include "../../include/[...]"

to find the file in the "include" directory.